I
t's has been a while so time for an update on all things UrbanizeD.
We are happy to report that the new fall/winter collection 2010 has received a warm welcome. Lots of people have visited the main store at Deizha and did their shopping.
We received lots of compliments and a few bloggers were so kind to mention us. We especially would like to thank Chic for her kind words and her visits to the sim. If you got the time check out the blog of this special lady that travels SL far and wide to bring us her re
ports
Click here to read her kind words on the new collection and look at the pictures she took.
Pitsch and me have been surprised by the way it is all panning out. It seems the second life people's flavor can't ever be predicted. Something we both love about this place.
We are also happy to report that the SL house and garden sim has opened and it was a huge succes. The crowds celebrated a week ago that this sim was opened on the initiative of Jennaa Loire. Pitsch has been working day and nite to make the sim the ideal spot to assemble the creme de la creme of the interior and exterior shops.
If you haven't had a chance you really should hop on down and visit your favorite stores there or just enjoy the wonderful views of the sim. If you just wanna hang out we recommend the bloggers cafe and the ballroom to show of your latest fashion escapade. To learn more about this place to be just check out the
Of course Pitsch created a special UrbanizeD store for the SL house and garden sim. To celebrate the opening of the sim and this store he made the fourth in versaille vase collection. Drop by the shop to pick up your copy. Bothe the blue and the pink vase are still available at our main store at Deizha, the golden vase however was part of hunt at Rue D'antibes and is unfortunately no longer available. You might however get your hands on it on the black market though and complete your versaille vase collection.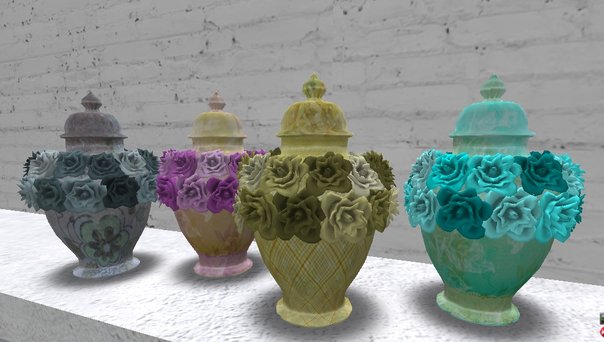 Currently Pitsch is working on a project with Kendra Ling a fellow countryman from Belgium. This guy has amazing building skills and has already created many homes. Check out his work for
.
Primo Archtecture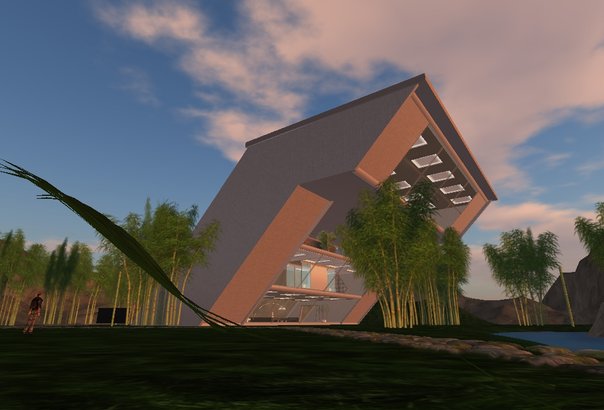 Pitsch is reworking one of his homes at the moment giving it that special UrbanizeD flavor. When he finishes it you will be the first to know of course.
Thats it for now but of course the moment new stuff happens i will keep you all posted. For now get creative, get UrbanizeD.